Enduring Relationships Built on Trust
We are a boutique advisory consulting firm in business for nearly two decades
We are led by former Big Four partners known for their skill, judgment, expertise, and leadership
We do not carry the same levels of bureaucracy and overhead as larger firms so we're easy to do business with
We are committed to the highest level of service that will enhance the value of our clients' businesses
We are proactive in discussing timely industry trends and incorporating best practices
We pride ourselves on building trust and establishing close relationships with our clients
We have an extensive network, which includes C-Suite executives (CEO's, CFO's, etc.), lawyers, as well as other finance and accounting partner firms
As a boutique firm, we make quick decisions and are easy to communicate and do business with. We provide clients a full range of internal audits, accounting advisory, and compliance services. At DLA, we have a diversified client base serving both corporations and individuals.
DLA provides clients with unparalleled expertise while offering creative solutions
Our leadership team and our specialized experts all stay on top of industry-wide trends, insights, and regulations to bring a unique perspective and leverage best practices
Clients benefit from a cross-functional approached derived from our business group expertise
Personalized approach with clients
A hands-on leadership team that averages over 25 years of experience
Accessibility to partners
Less bureaucracy than larger firms
Extensive reach throughout the U.S. and globally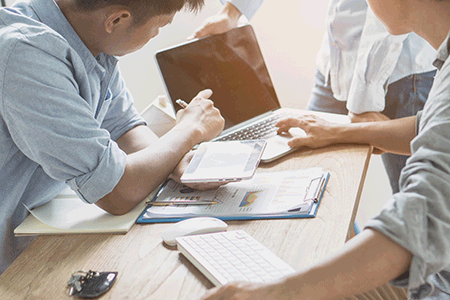 Personalized Service. Unparalleled Expertise.
We help companies grow and scale throughout their business lifecycle by providing a range of services based on the needs of our clients. When your company needs personalized attention and expertise on-demand, we deliver. Every positive engagement is the result of mutual trust, strong relationships, and close collaboration. Our clients know that we are fully dedicated to their success and always have their best interests in mind.
Our accomplished cross-functional experts and industry veterans possess a combination of the technical aptitude, industry knowledge, leadership, and communication skills to understand your business and its inherent risks. We credit our outstanding client retention to our customer-centric culture. This, plus our commitment to quality deliverables, outstanding client service, and our ability to offer a high value-to-fee ratio, gives us a unique edge.
Our seasoned professionals possess the industry expertise our clients need to grow and succeed. We offer insights and vast experience to keep clients informed, and offer guidance to help them achieve their business and financial short-term objectives and long-term goals. Across most industries, sectors, and disciplines, we draw on our innovation and shared knowledge to help our clients address their most daunting challenges.
Fueling the Success of Our Clients
While other firms may deliver what seems like a "one-size-fits-all" approach, at DLA, we pride ourselves on offering innovative, customizable, and scalable solutions. Founded in 2001, we are led by former Big Four veterans, who are well-known in their respective fields.
We proudly service our clients in multiple industries. We have worked with hundreds of public and private companies, some of whom have been with DLA for over 15 years. With an exceptional team of specialists, we tackle a wide-variety of engagements with the passion and confidence that you expect from a larger firm.